Chanterelle Mushroom Tacos
Crave. Taste. Eat
SKU:
Chanteltac
Recipe
Width:
7.00 (in)
Height:
7.00 (in)
Depth:
7.00 (in)
Chanterelle Mushroom Tacos
Meaty chanterelles take center stage in these quick vegetarian tacos. The serrano chile packs a punch; use a milder pepper, like jalapeno, for less heat.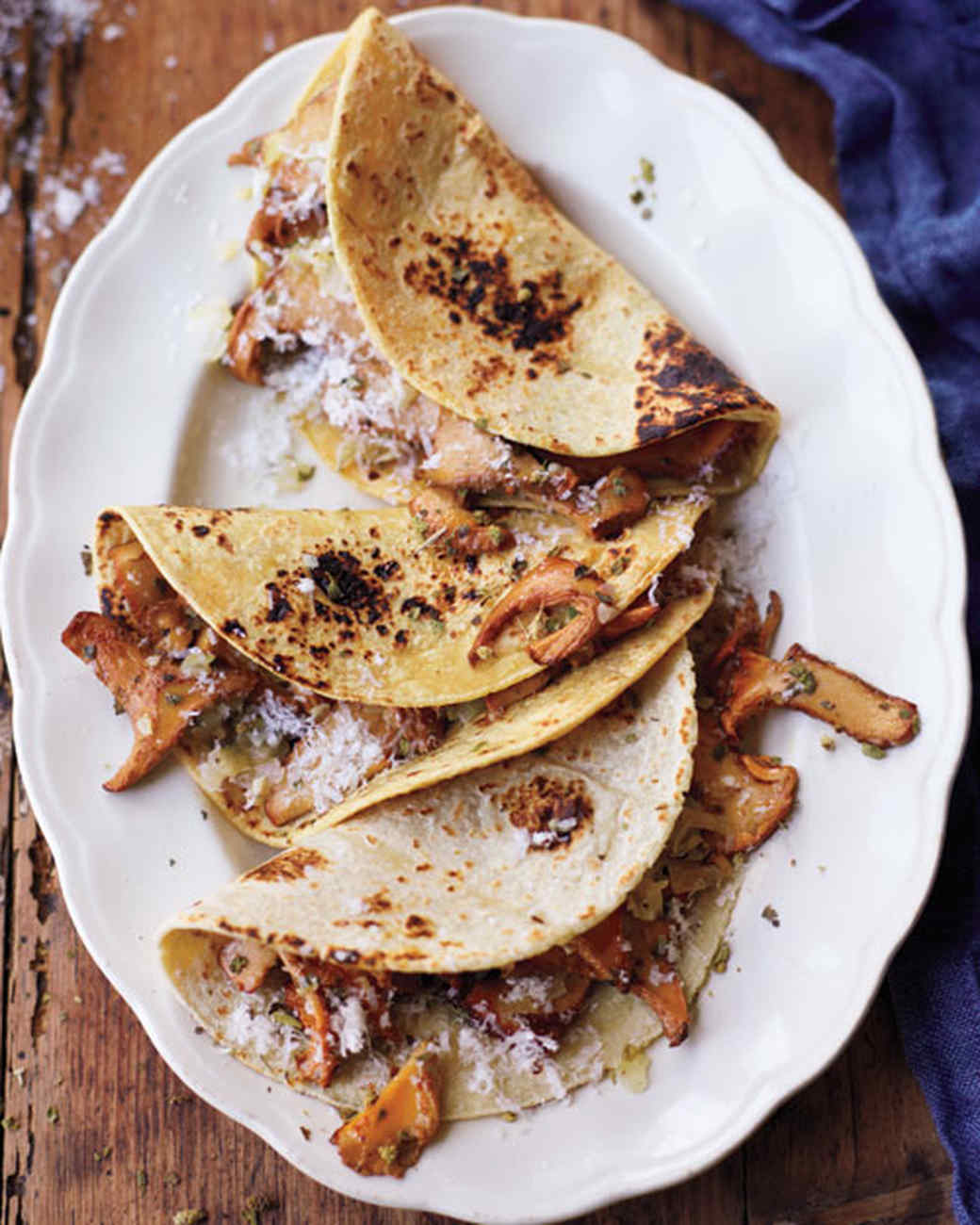 Source: Whole Living, May 2011
Ingredients
2 tablespoons extra-virgin olive oil

2 tablespoons unsalted butter

1/2 white onion, finely chopped

1 small serrano chile, finely chopped

2 cloves garlic, finely chopped

Fine-grain sea salt

12 ounces chanterelle wild mushrooms, thinly sliced (Click to order fresh golden chanterelles)

1 1/2 teaspoons dried Mexican oregano

8 corn tortillas

1/2 cup freshly grated Parmesan
Directions
Heat oil and butter in a large skillet over medium-high heat. Saute onion, chile, garlic, and 1/4 teaspoon salt until onions are translucent, 2 to 4 minutes. Add mushrooms and cook, stirring, over high heat, until mushrooms turn deep golden brown and release their liquid, 4 to 6 minutes. Remove from heat and sprinkle with oregano. Adjust salt if necessary.

Toast tortillas over the flame of a gas burner, turning with tongs, until crisp and blackened in spots. (You can also char them in the broiler.) Divide mushroom mixture among tortillas and sprinkle with Parmesan.