If there's one thing I've learned about holiday entertaining, it's to keep it simple. If anything, it'll at least save your sanity – especially during this time of year. Crostini is one our favorite things to assemble for gatherings and we love the idea of experimenting with different combinations based on what is fresh and seasonal. Here are some examples of winter-inspired combinations that are sure to please you and your guests at your next holiday fête!
Roast beets and lightly season with olive oil, salt and pepper. Pair with an aged milk goat cheese, like Humboldt Fog's Cypress Grove, arugula and toasted hazelnuts.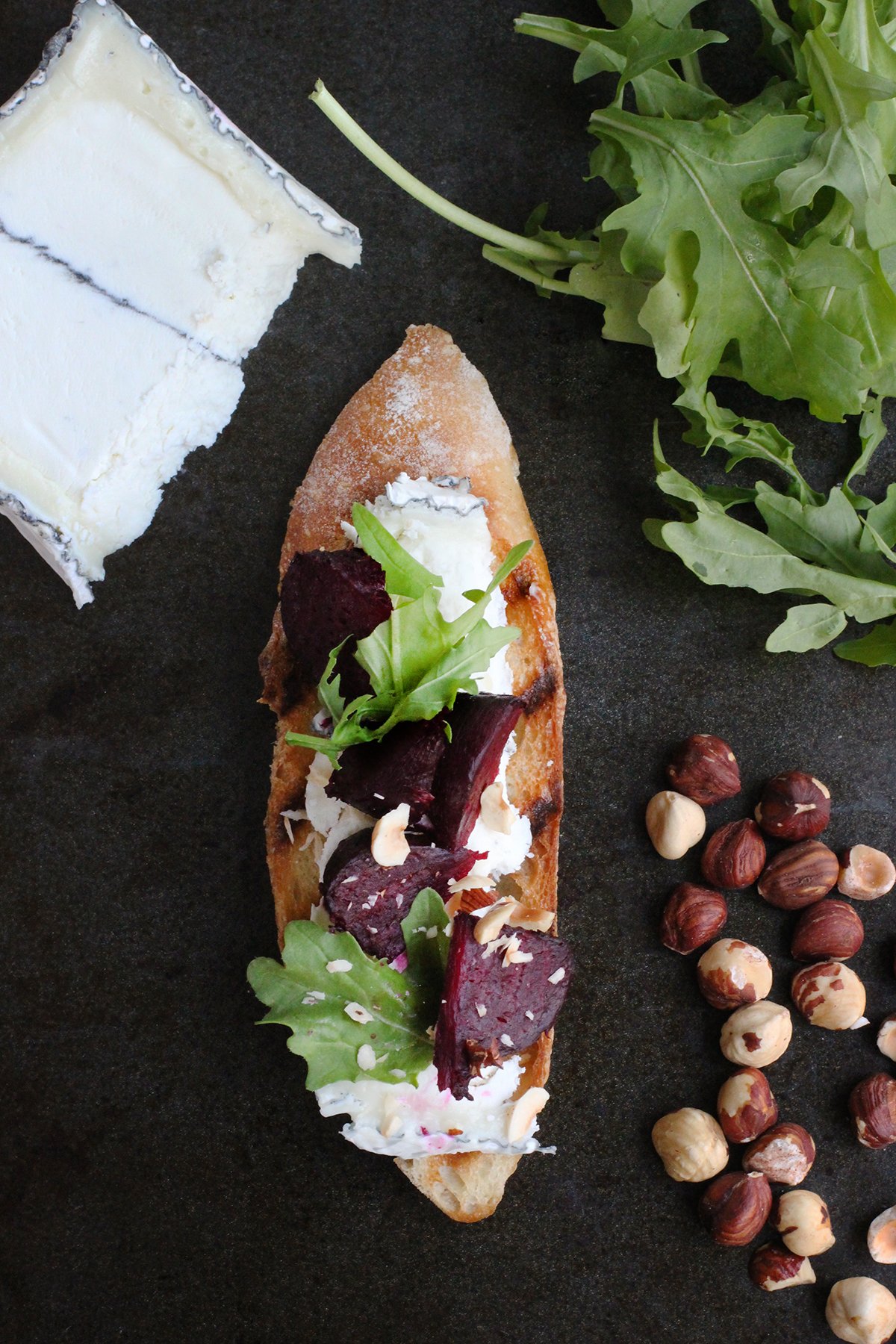 Top a creamy burrata with small wedges of fuyu persimmons, pomegranate seeds, a drizzle of balsamic vinaigrette and ripped basil.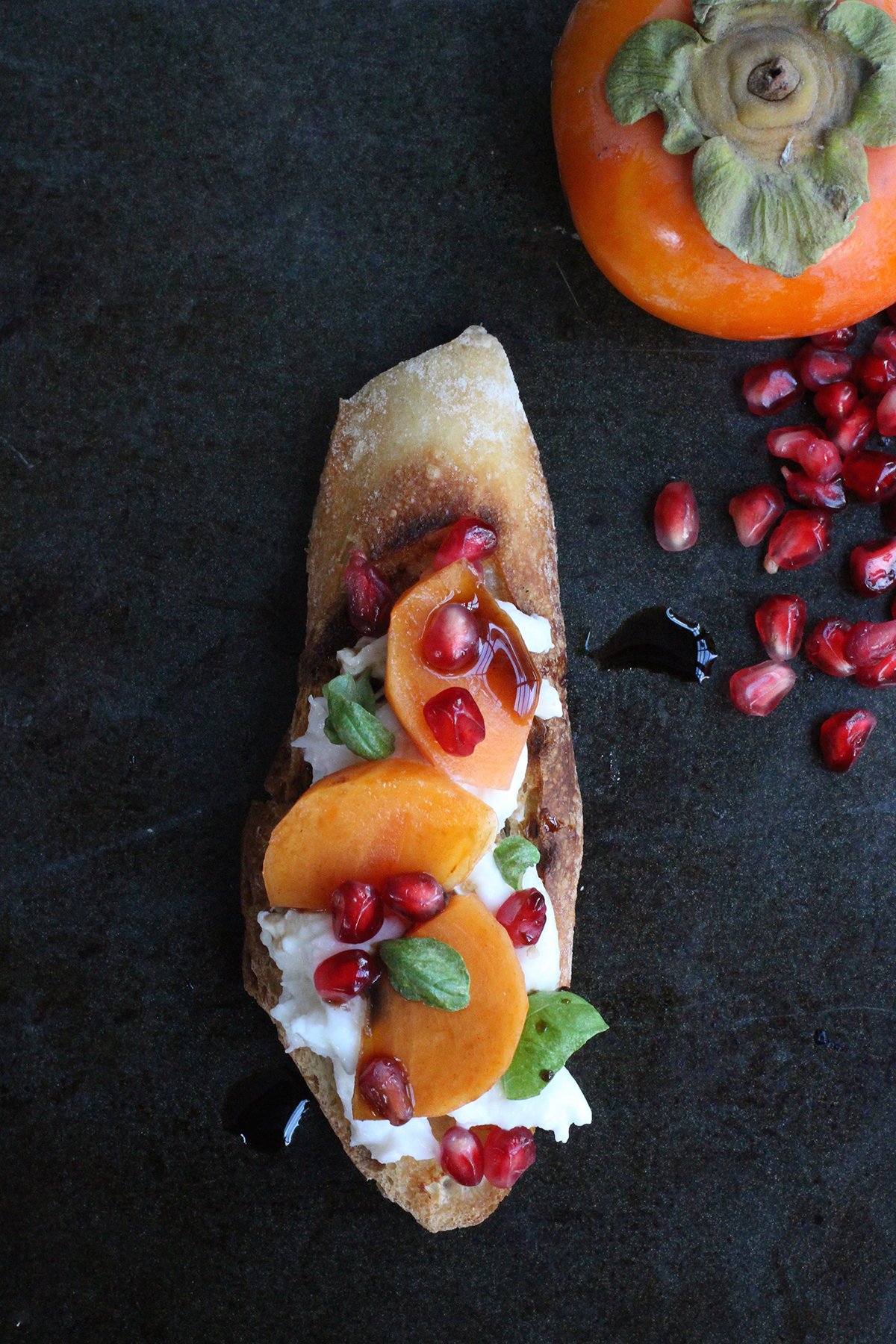 Slice a bosc pear on a mandoline and roast the thin slices on a baking sheet until soft and caramelized. Pair with Roquefort or something even milder like Bleu des Causses. Drizzle with honey and top with a sprinkling of fresh thyme leaves.
Roast concord or small red grapes in the oven until they are blistered. Drizzle with olive oil and pair with fresh ricotta, pepper and thyme.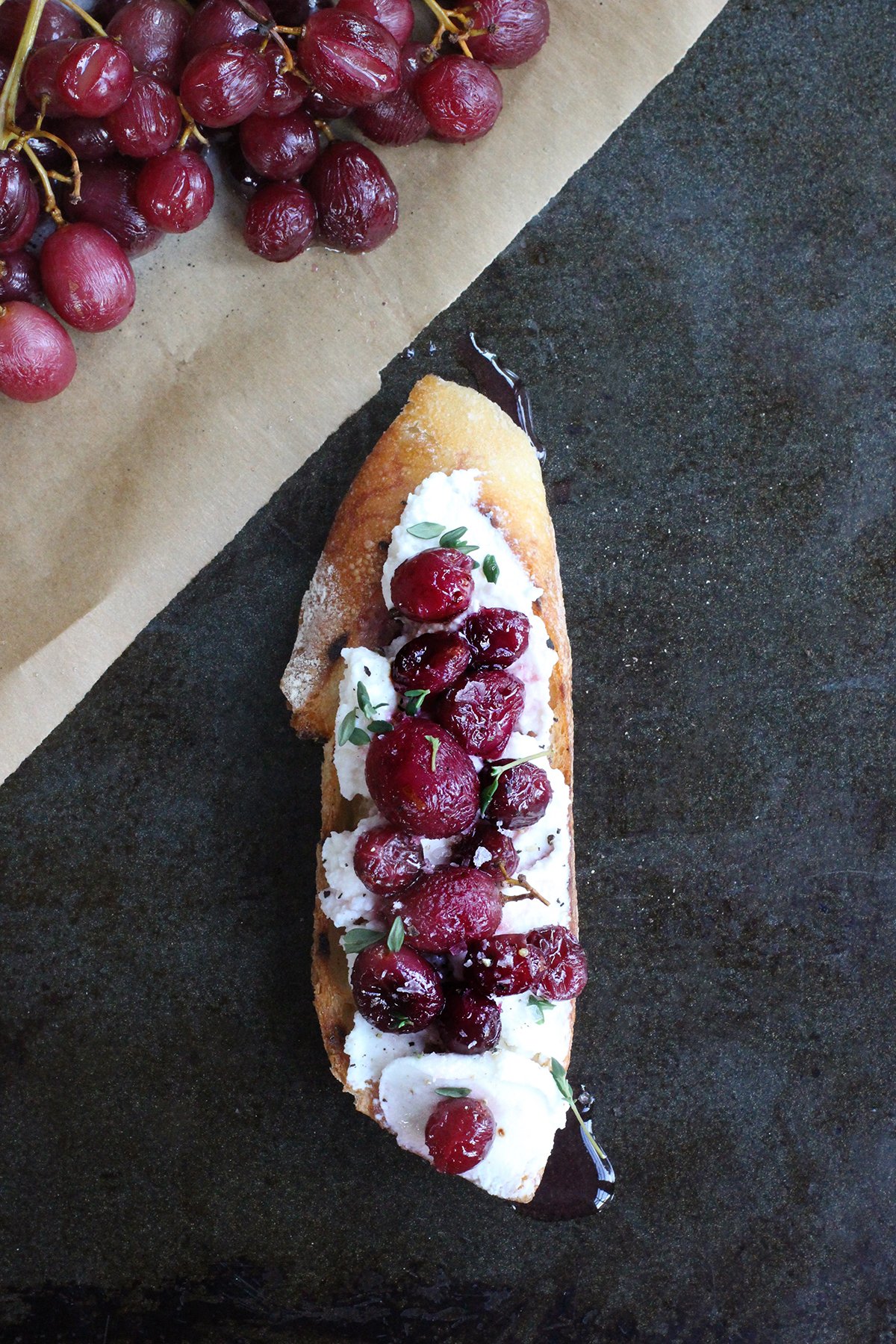 Grill thin slices of fuyu persimmons and pair with salty prosciutto and a soft brie or Camembert.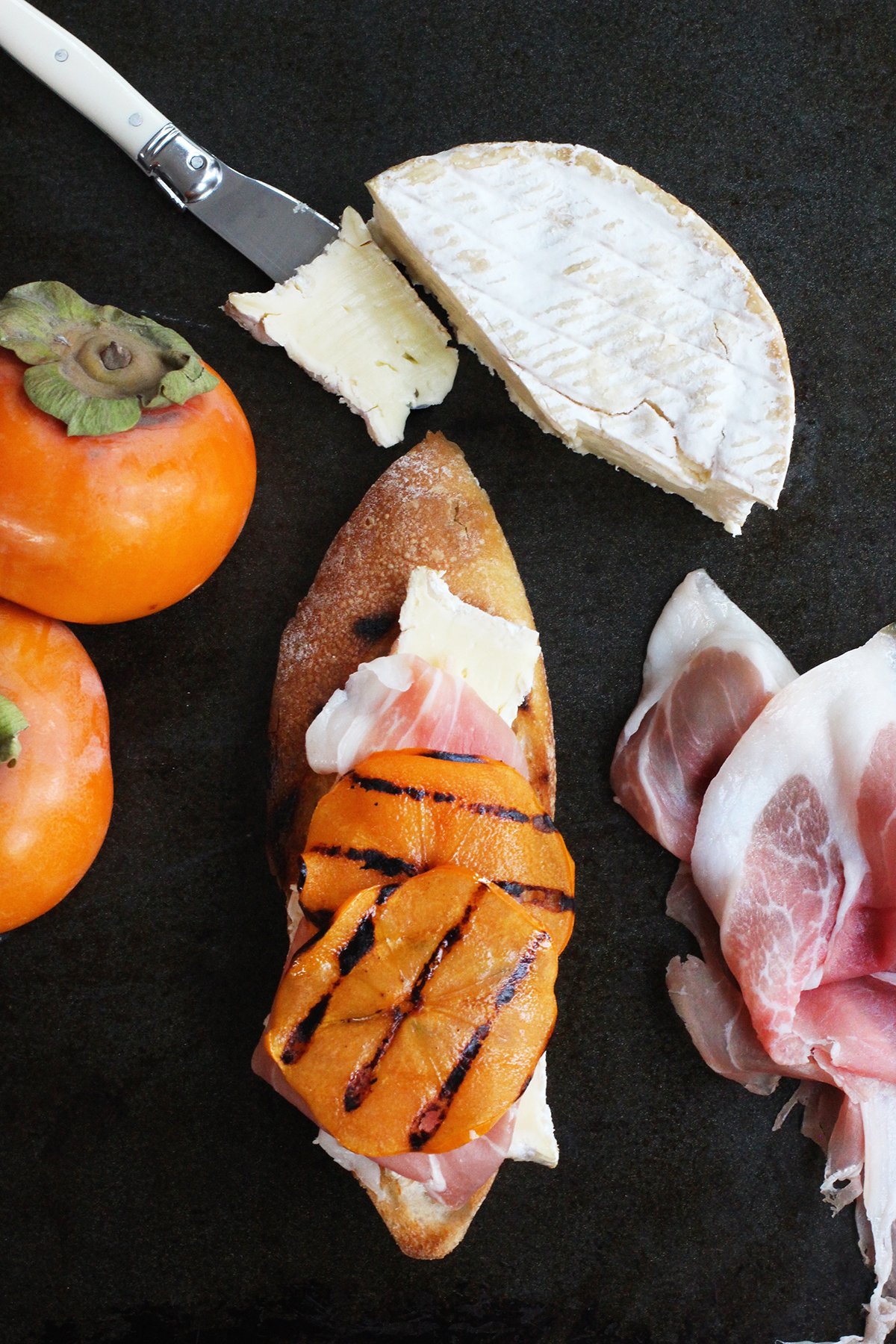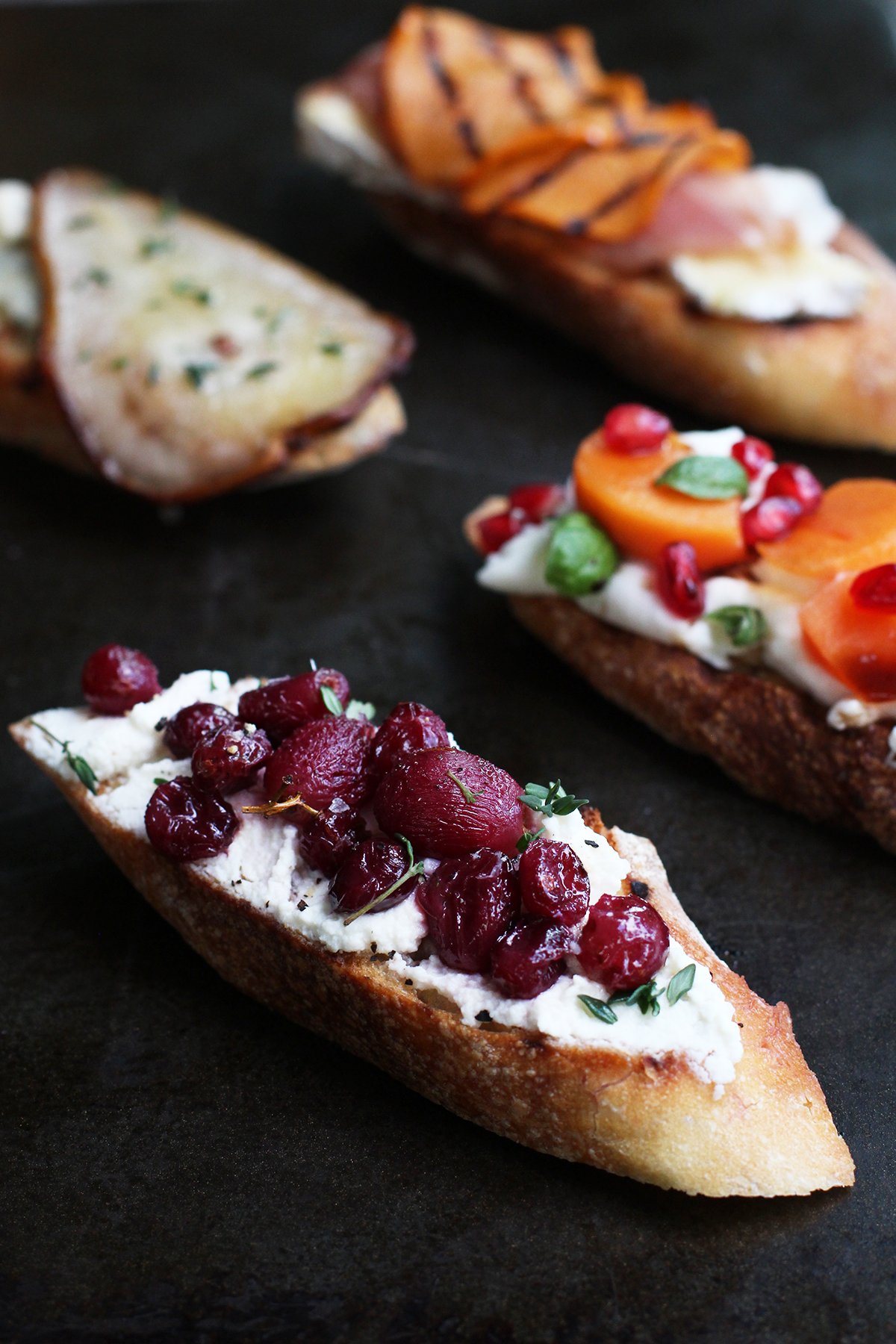 (images by HonestlyYUM)