Description
Pear, Walnut, and Ricotta Crostini
Spoon this flavorful topping over Simple Crostini or toast from a country-style loaf. Each recipe makes enough for 16 small or 8 large crostini.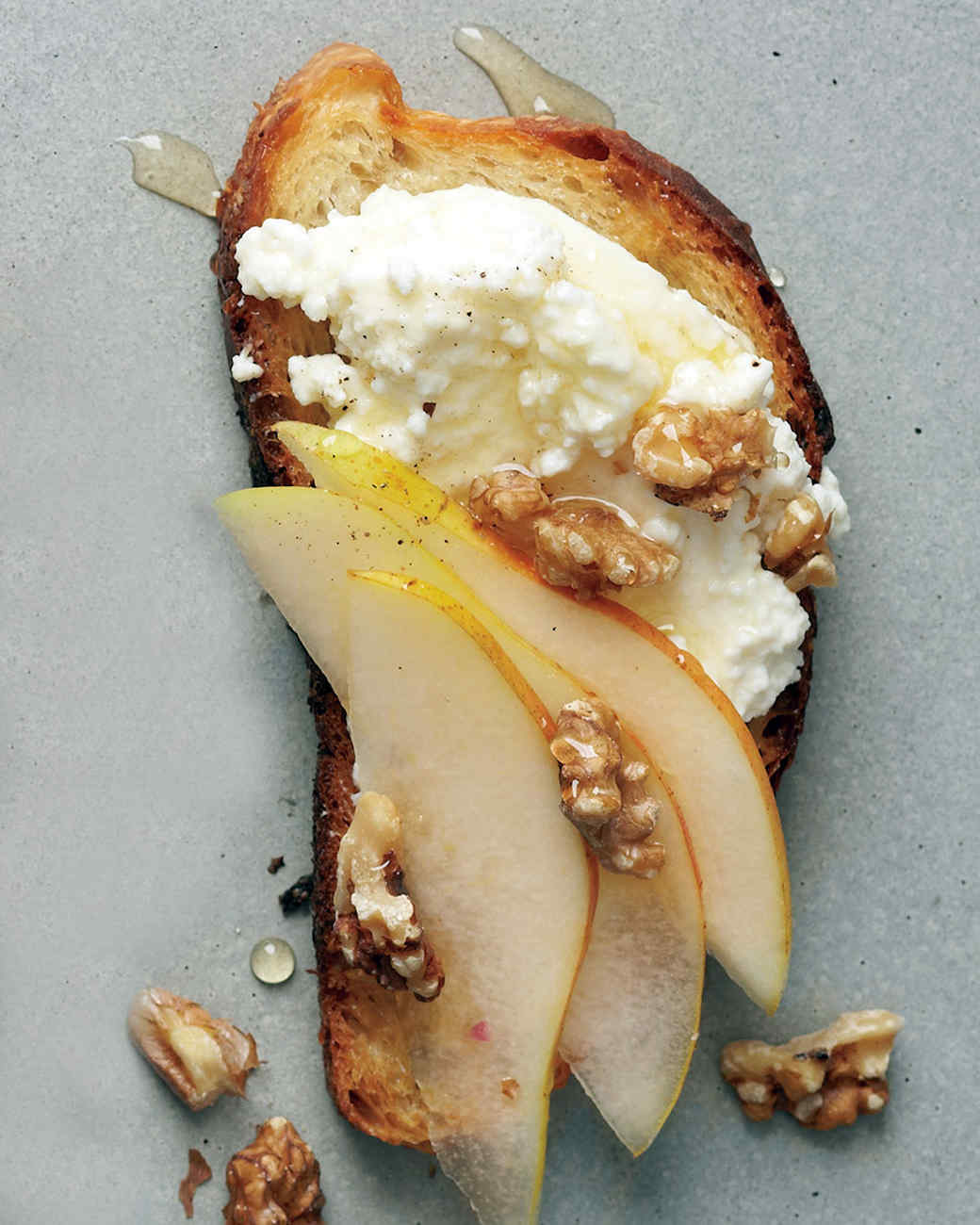 SOURCE: EVERYDAY FOOD, APRIL 2011
INGREDIENTS
1 1/4 cups ricotta cheese
Pear slices
Walnut pieces
Coarse salt and ground pepper
Honey
DIRECTIONS
Divide ricotta cheese among crostini. Top each piece with several ripe pear slices and some walnut pieces. Season with salt and pepper and drizzle each with honey. Serve immediately.