Description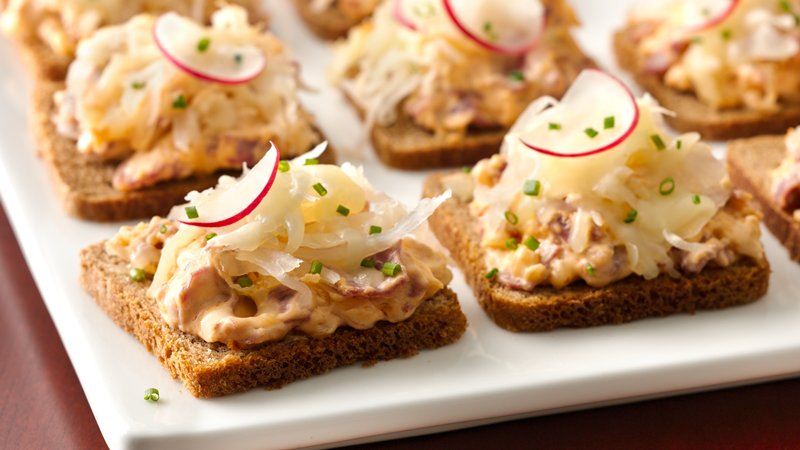 Prep Time

10

min

Total Time

25

min

Servings

20
If you're a Reuben sandwich fan, you'll love these easy-to-make appetizers.
Ingredients
1

package (8 ounces) cream cheese, softened
1 1/2

cups shredded Swiss cheese (6 ounces)
1/2

cup Thousand Island dressing
4

ounces deli sliced corned beef, chopped
1/2

cup well-drained sauerkraut
Pretzel crackers, if desired
Cocktail rye bread slices, if desired
Chopped fresh chives, if desired
Sliced radishes, if desired
Directions
1

Heat oven to 400°F.

2

Mix cream cheese, 1 cup of the Swiss cheese, the dressing and corned beef. Spread in pie plate, 9x1 1/4 inches, or quiche dish, 9x1 1/2 inches. Top with sauerkraut and remaining 1/2 cup Swiss cheese. (Cover and refrigerate up to 24 hours if desired.)

3

Bake about 15 minutes or until bubbly around edge. Serve hot with pretzel crackers or cocktail bread. Garnish with chives and radishes.